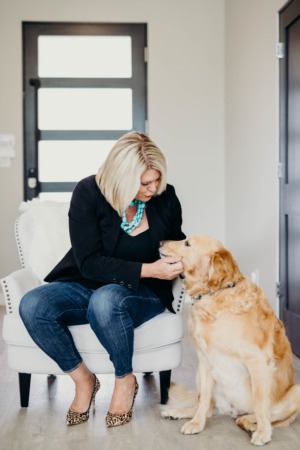 Missy Ashcraft represents the region's finest properties with exceptional skill using the most innovative technologies currently available. Missy Ashcraft offers ultimate privacy and security, speed, and efficiency. Her years of full-time experience have given her a clear understanding of the mindset of home buyers and sellers and a thorough understanding of the regional marketplace.
As the head of Missy Ashcraft Real Estate Group she strives to create a business of excellence, through her commitment to authenticity and professionalism.  
Missy was not only born and raised in Albuquerque, but is proud to be a fourth generation to this unique city.  She graduated in 1995 from the University of New Mexico with a bachelor's degree in Journalism with an emphasis on Marketing and Public Relations, which proved to be the foundation of her Real Estate career.   After working in the publication industry for several years, Missy left the professional world to raise three children.  In 2010, she decided to leave the "nest" and pursue a career in Real Estate.  This was historically one of the worst downturns in the economic world, and while the real estate market was continuing to struggle to get back on it's feet Missy decided it is was an opportunity to learn how to sell real estate differently.  Not to sell, but to market.    
Since becoming licensed in 2010, Missy was nominated for Rookie of the Year after 6 months in business.  She has quickly risen to the top 1% of agents serving in the Greater Albuquerque Association of Realtors, and the top 5 of over 200 agents in the Keller Williams offices.  She is an active member of Elite 25 and NM Select, organizations compromised of the most influential and powerful Brokers in the city.  Missy is an ambassador with Albuquerque Economic Development She treasures a strong commitment of giving back to the community in which we live, both in time and in money.  
Testimonials
Missy not only understood the market side of our move, she understood the personal side. She treated us like family and provided a ton of guidance on both listing and negotiating our sale. Her marketing is second to none and she was extremely responsive to our questions and requests. None of this was a surprise to us because she's the one who helped us find and the buy the house we just sold and we were so grateful to have her on our team. Can't say enough good things. I'd recommend Miss Ashcraft to anyone that wants to take the stress out of selling a home.
Matt D, Albuquerque, NM, left feedback on 12/15/2019
Missy is a rockstar real estate professional. I need a superstar like her in my corner. I have bought and sold numerous properties in the past 30 years. Missy is by far the most dedicated, knowledgeable, professional and enthusiastic realtor I have ever met. MISSY IS AWESOME!!!!! Chris Kuizinski must have a Harry Potter's wand. Her organizational skills were surpassed only by her kindness towards me in a process that at times was overwhelming. I don't know how she possibly keeps track of so many important occurrences. She was also able to keep every party in formed in a timely fashion. When we ran up against roadblocks, Chris expertly maneuvered us around them without ever offending anyone. She truly is a magician. This is the first Real estate transaction I attempted by myself. Yet, due to the kindness and expertise of Missy Ashcraft and her real estate group, I never felt alone. in the midst of the most difficult year of my life, I felt encouraged, supported, and loved during the adventure searching for a home, and the joy that comes with locating and purchasing my forever home.
Laurie Ross-Brennan, left feedback on 12/12/2019
Dealing with "one less thing" is always in fashion... Handing the reins to Missy means just that. From the first conversation I just knew that it would all be handled and it was. Every last professional detail of selling our home- handled.
Melissa, Albuquerque, left feedback on 11/26/2019
More Testimonials