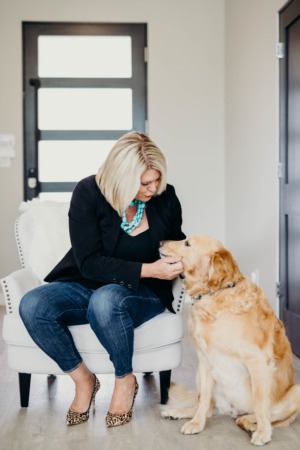 Missy Ashcraft represents the region's finest properties with exceptional skill using the most innovative technologies currently available. Missy Ashcraft offers ultimate privacy and security, speed, and efficiency. Her years of full-time experience have given her a clear understanding of the mindset of home buyers and sellers and a thorough understanding of the regional marketplace.
As the head of Missy Ashcraft Real Estate Group she strives to create a business of excellence, through her commitment to authenticity and professionalism.  
Missy was not only born and raised in Albuquerque, but is proud to be a fourth generation to this unique city.  She graduated in 1995 from the University of New Mexico with a bachelor's degree in Journalism with an emphasis on Marketing and Public Relations, which proved to be the foundation of her Real Estate career.   After working in the publication industry for several years, Missy left the professional world to raise three children.  In 2010, she decided to leave the "nest" and pursue a career in Real Estate.  This was historically one of the worst downturns in the economic world, and while the real estate market was continuing to struggle to get back on it's feet Missy decided it is was an opportunity to learn how to sell real estate differently.  Not to sell, but to market.    
Since becoming licensed in 2010, Missy was nominated for Rookie of the Year after 6 months in business.  She has quickly risen to the top 1% of agents serving in the Greater Albuquerque Association of Realtors, and the top 5 of over 200 agents in the Keller Williams offices.  She is an active member of Elite 25 and NM Select, organizations compromised of the most influential and powerful Brokers in the city.  Missy is an ambassador with Albuquerque Economic Development She treasures a strong commitment of giving back to the community in which we live, both in time and in money.  
Testimonials
We established a rapport with Missy during the builder selection process for our new home. She was very knowledgable and priced our home to maximize our return yet insure a rapid sale. She kept us informed at all times on all issues through the sales process. She also recommended staging the home to better ensure a rapid sale, and made other valuable recommendations regarding preparing the home for sale. She met with us several times at our request prior to putting the home on the market. During those meetings, she addressed all of our questions and concerns. She was very patient with us, worked to meet our time frame, and assured us everything would work out well, which it did! Chris Kluzinski, her director of operations, was always diligent about keeping us informed through phone calls and emails.
Barbara and Joseph Roesch, left feedback 4 months ago
Robin Abbott, left feedback 5 months ago
I very much appreciated Missy's experience and professionalism. It was an important factor in going through the process... and relying on her advice and judgement. I appreciated Chris Kluzinski's coordination efforts and timely communications. That helped to instill confidence in the process. The direct email communications and the DocuSign process made this effort so much easier for me as the seller.
Ken Nunez, Albuquerque, left feedback 8 months ago
More Testimonials